Fastlane Swim Systems by Endless Pools
---
Turn your pool into an Endless Pool.
For far too many people exercising in a backyard pool means six strokes and a flip turn, over and over and over and over. The Fastlane produces a smooth, quiet, powerful current that's perfect for any backyard pool. Set the water speed to the pace YOU want, and swim at home.
It provides all the benefits of swimming – cardiovascular fitness, muscle and joint strength, low-impact workouts – in the privacy of your own backyard. Fully adjustable for swimmers of all abilities, from beginners to Olympians, it's also perfect for water aerobics, aquatic therapy and water jogging/running.
The Fastlane turns your pool into a brand new playground for a summer full of fun. Imagine "Marco Polo" with a Fastlane! Or grab an inner tube and float "downstream." The Fastlane makes kids enthusiastic swimmers while providing a safe and creative play environment.
Easy to install with no electrical connections poolside, the Fastlane fits virtually any pool. For fitness or fun, the Fastlane swimming machine adds a whole new dimension to your pool.
The Fastlane can be installed in virtually any new or existing in-ground concrete, gunite, masonry, vinyl-lined or fiberglass pool, and in many above-ground pools as well. The Swim Unit can be placed in water as shallow as 39". Generally speaking, if the pool is deep enough for swimming, it's deep enough for a Fastlane. Learning to use your Fastlane takes only seconds. Turn the Fastlane on by pressing the On/Off button on your remote control. Faster and Slower buttons allow you to set the water speed at a comfortable level for your needs.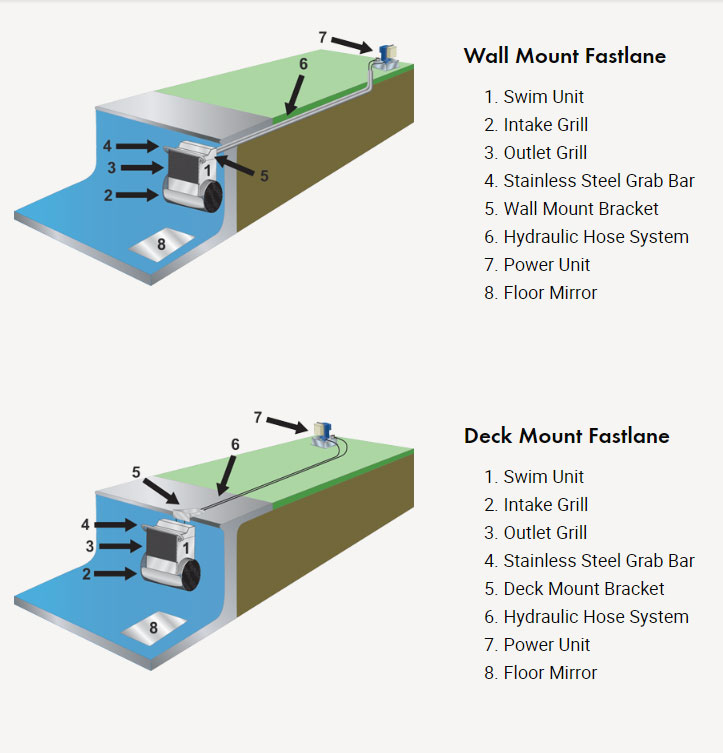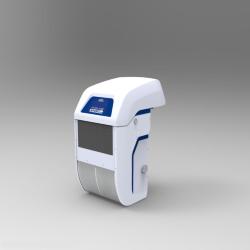 Fastlane® Sport XP
(Sku - FLXP -)
The Endless Pools Fastlane® Sport XP generates a current that can be used for swimming in place, adding resistance to aquatic exercise, or creating a 'lazy river' effect. A lower-cost adaptation of their existing Fastlane Pro, the Sport XP features a newly engineered current that's smooth, airless, and perfectly paced for the recreational swimmer.
---

Share with a friend